We present you the updated list of locker solutions – equipment and software tools to facilitate the package delivery and return process.

Belarus

A cloud-based platform to manage lockers which can be customized and easily integrated into existing e-commerce software using APIs.
VSGate solution is "hardware agnostic" - that means it can be applied to any parcel locker brand.



Australia

TZ SMArt Lockers can sense, act, lock and audit activity based on secure instructions delivered on-line, enabling rich data collection and diagnostic abilities.


Austria

The inventor of world's first parcel locker (Packstation) piloted at DHL in Germany, today known as KePol parcel lockers, reliable and long-lasting with intuitive operation and best flexibility


Canada

Smart lockers for retail, commercial, school and residential property

China

Manufacturing of steel furniture - cabinets, computer tables, shelves, safe boxes and smart parcel lockers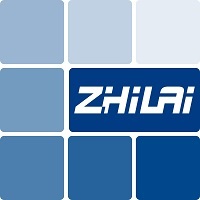 China

Delivery lockers, refrigerator lockers, barcode lockers, RFID lockers, APP lockers and charging lockers


China

Screen parcel station, screenless bluetooth locker


Estonia

Innovative parcel lockers, pickup towers and self-driving robot couriers


Italy

Founded together with LockPost and Francopost, this company manufactures smart parcel lockers and refrigerated food lockers.


Ireland

Standard parcel lockers with touch screen, barcode reader, tamper detection with alarm and notification


Poland

Own network of 10 000 units, classic parcel lockers screen or mobile app operated


Russia

Luggage storage, changing room lockers, parcel lockers,
charging stations, safe deposit boxes, electronic key management systems


Russia

Self-service kiosks, parcel lockers and vending machines



Sweden

Classic parcel locker with screen and barcode scanner, new "Infinity" locker with alu hardware and bluetooth app control


Ukraine

Customized parcel lockers, food lockers, luggage lockers



USA

Package lockers, refrigerated lockers, locker room solutions

In case you'd like to change or add something on this list please send a message to hello@vsgate.io